Check out the novels of Lisa Ann Verge, author of sexy adventure romance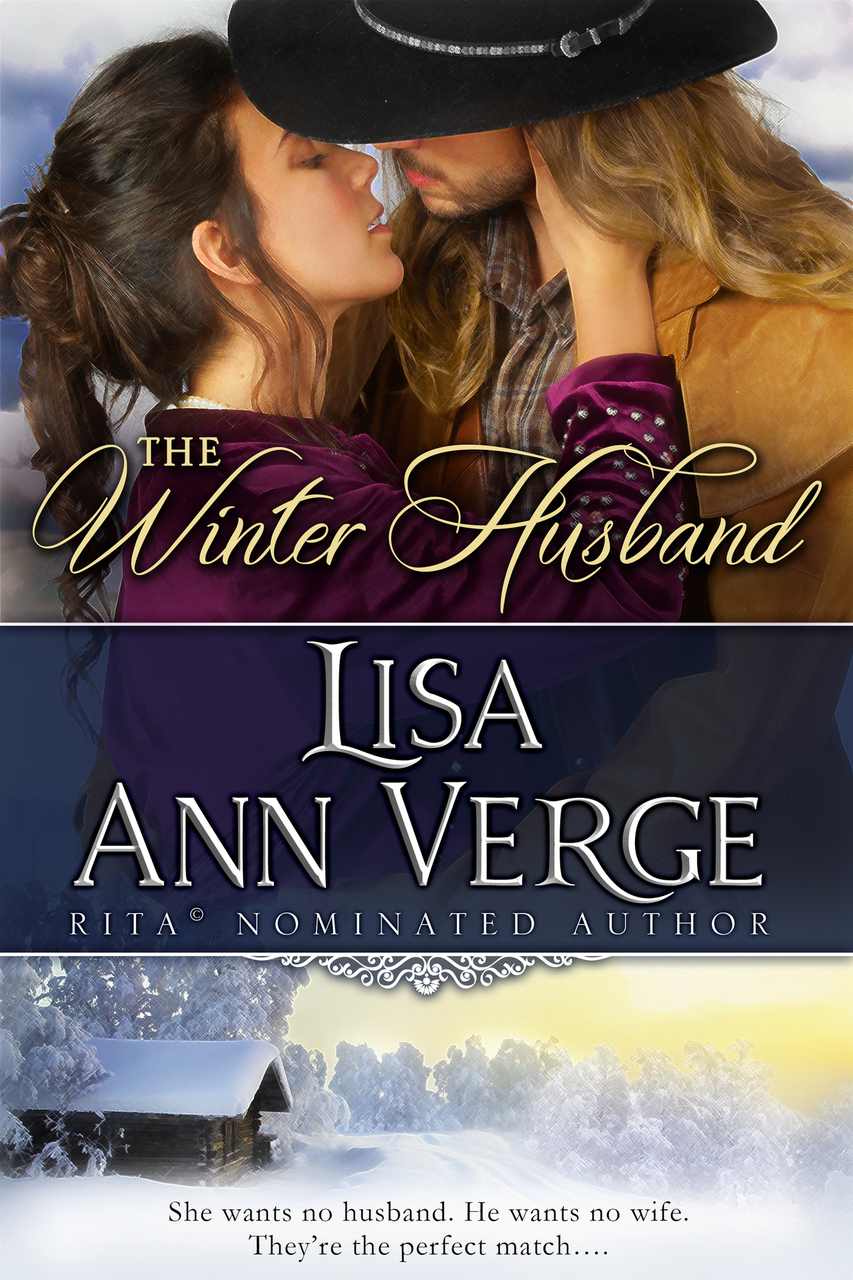 The Winter Husband
She wants no husband. He wants no wife.
They're the perfect match...
Jailed for crimes unbecoming a lady, Marie yearns for liberty even as she refuses the one choice that will set her free: An arranged marriage with a frontier stranger. Then a brawny ex-soldier offers a more dangerous proposal. Spend one winter as his wife in name only, and come spring he will set her free…
~~~~~~~~~~~~~~~~~~~~~~~~~~~~~~~~~~~~~~~~~~~~~~~~~~~~~~~~~~~~~~~~~~~~~~~~~~~~~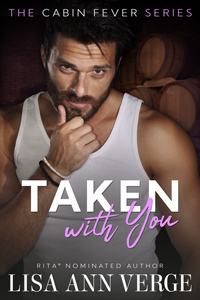 TAKEN WITH YOU
Passion Wasn't Part Of The Deal...
Amanda just landed the job of her dreams. Now the muscle-bound billionaire who'd made it all happen is offering to share his cabin. Yeah, the arrangement cuts her hellish commute, but it means battling her own libido and those bedroom eyes. Is baiting her partner worth the risk? Or will she ruin a once-in-a-lifetime opportunity…and forever lose her heart?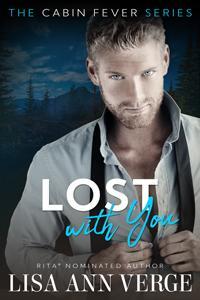 LOST WITH YOU
Two Strangers...One Tent
After years of interviewing sexy daredevils, Casey knows better than to let a six-foot charmer with abs of steel talk her into anything, least of all his bed. But Dylan's expedition is the biggest scoop of her career—and now it won't happen unless she takes his sick partner's place. Is she crazy-stupid to join this modern-day Viking on a wilderness adventure? Sharing his tent wouldn't put her life in danger…but it just might wake her sleeping heart.
Available Now at AMAZON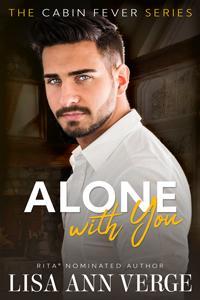 ALONE WITH YOU
Here's The Deal: She stays in her room. He stays in his. It's only for two weeks...
Jenny believed the remote cabin she rented was hers alone—until she stepped out of the shower to find a brawny man in her bedroom. No way was she taking on a roommate, especially a six-foot stud with a slow-fuse grin. Yet the brooding Logan had his charms, and his secrets. They'd be stuck together for only two weeks. Not long enough for him to seduce her…or melt her frozen heart.
Get your copy at Amazon today!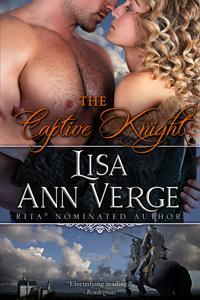 THE CAPTIVE KNIGHT
Will They Defy Two Kings For Their Love?
Aliénor rejoices when her father captures the knight who'd seized her dowry castle as a prize of war—only to discover that the man she thought was a heartless rogue is as battered by the winds of fortune as she. Divided by an endless war and denied to each other by the demands of two warring kings, what hope is there for something as tender as love...?
"A spirited heroine, a chivalric hero—exciting and passionate. —Roberta Gellis, bestselling author of Masques of Gold
"Earthy, carnal tale. Electrifying reading." —Rendezvous.
"The characters are animated, passionate and convincingly real [and] the love story is heartwarming." —The Reading Frenzy
| AMAZON | Now Available in Kindle Unlimited!|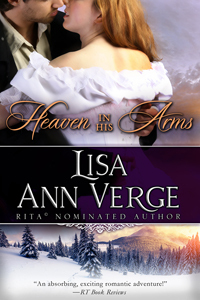 HEAVEN IN HIS ARMS

"An absorbing, exciting romantic adventure!" —RT Book Reviews

"Lisa Ann Verge breathes fresh life into the romance genre with a novel that should gather her award nominations." —Affaire de Coeur


Struggling to survive on the streets of Paris, Genevieve will do anything to start a new life. She'll even switch places with a King's Girl, one of many penniless young noblewomen destined to be shipped to the savage French colonies. It's a dangerous masquerade that comes with a high price: Once in Quebec, Genny must marry a stranger.


| Amazon | Now Available In Kindle Unlimited! |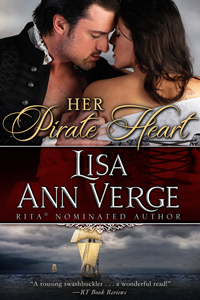 HER PIRATE HEART
"A rousing swashbuckler...a wonderful read!" —RT Book Reviews

Sweaty, grittiy, and suspenseful. Don't miss it!" —Rendezvous

"Verge is a tale-teller whose writing is stunningly real."—Affaire de Coeur

WINNER "Best Swashbuckler of the Year" —RT Book Reviews

When the ravages of war destroy her world, newly-orphaned Adriana Joubert slips into the disguise of a sailor boy and signs on to the boldest pirate ship in Saint Malo. But the notorious Captain Wolfe has better things to do than hunt English ships and Spanish galleons, especially when he unmasks the smart-mouthed ship's boy and confines the strange beauty to his cabin. That's when Adriana realizes that she does have one precious treasure to lose...her aching, hungry heart.


| Amazon | Available On Kindle Unlimited! |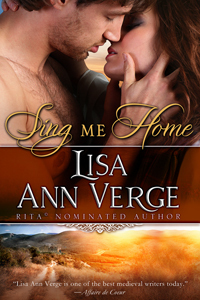 SING ME HOME

"[Sing Me Home] is proof that people can change, one man can make a difference, and that romance novels can be funny, and lusty, and still cross into deeper territory." —Detroit Free Press

"I love Ms. Verge's style. She scatters her puzzle pieces, then fits them into the most unlikely places. This one left me soaring." —Rendezvous

"Lisa Ann Verge is one of the best medieval writers today." —Affaire de Coeur


Blessed with an angel's voice, Maura of Killeigh escapes from a convent determined to join a band of traveling players. They'll be her protection on the roads while she searches for the parents who abandoned her at birth. But once face-to-face with the seductive, sinfully handsome vagabond who rules the troupe, Maura wonders if she wouldn't be safer traveling alone....


| Amazon | Available On Kindle Unlimited! |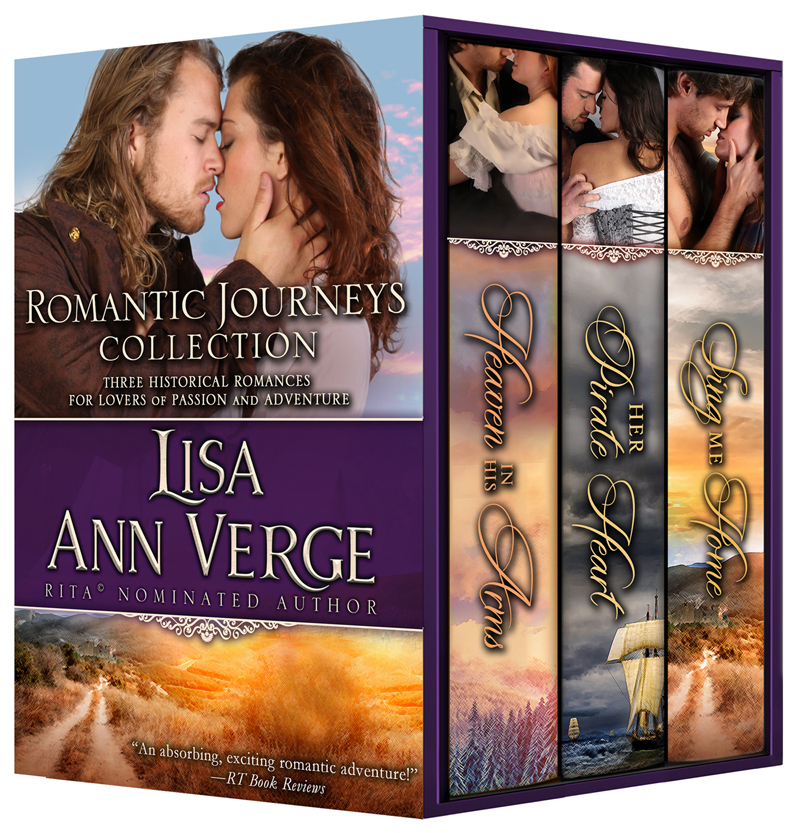 ROMANTIC JOURNEYS COLLECTION:
Three Sweeping Historical Romances for Lovers of Passion and Adventure


A collection of historical road-trip romances by Lisa Ann Verge including HEAVEN IN HIS ARMS, HER PIRATE HEART, and SING ME HOME!



| Amazon | Available On Kindle Unlimited! |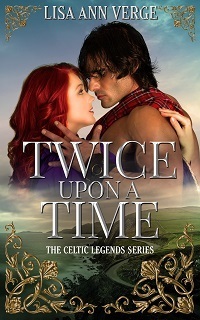 TWICE UPON A TIME

"Step down Marylyle Rogers, you've been unthroned!" —The Talisman

"An enthralling tale of magic and enchantment and a love that transcends time. Utterly wonderful!" —Romantic Times

"A love story that transcends all boundaries." —The Medieval Chronicle


Finalist "Best Time Travel" -- Romantic Times
"One of the Best Reads" -- The Readers' Voice
Finalist, three categories, Affaire de Coeur Reviewers' Choice Awards
| Amazon | Now Available On Kindle Unlimited! | All Other Vendors |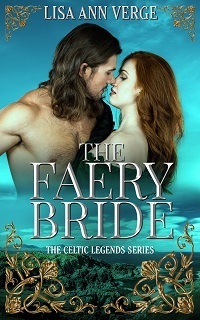 THE FAERY BRIDE

"An exciting, fast-paced medieval romance. LISA ANN VERGE is on the verge of climbing to the top of this genre, a position she definitely deserves. —Affaire de Coeur

"Let yourself be swept away by the utterly enchanting atmosphere of a best-loved fairytale, and you'll find yourself caught in Ms. Verge's marvelous, magical tale. As always the author delivers a book that is uniquely wonderful. —Romantic Times

Finalist "Best Innovative Romance" —Romantic Times
Finalist, "Best Time Travel Romance" —Affaire de Coeur
Finalist, "RITA" for "Best Paranormal Romance—Romance Writers of America


| Amazon | Now Available on Kindle Unlimited! | All Other Vendors |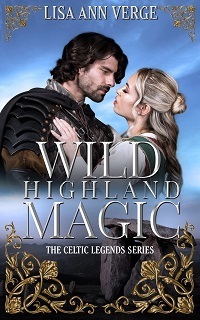 WILD HIGHLAND MAGIC


She Can Read Every Mind...Except His

Gifted with faery blood, Cairenn is blessed and cursed with the ability to read minds, until a naked, half-dead Highland warrior washes up on the shore of her remote island. Challenged by the wall between them, Cairenn nurses him back to life as she tries to pierce his thoughts without succumbing to his charm. For only a fool would fall in love with a man whose world she cannot inhabit, and whose heart she cannot know.
"Lisa Ann Verge breathes fresh life into the romance genre" —Affaire de Coeur

| Amazon | Now Available on Kindle Unlimited! | All Other Vendors |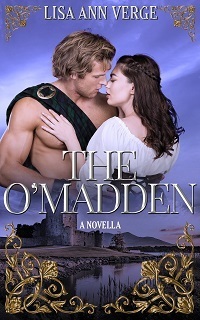 THE O'MADDEN: A Novella


Bound by a family curse, Maeve journeys to the Samhain fires of a distant village for one purpose alone: To conceive a child with a nameless stranger. The gentle giant who catches her eye proves a passionate lover. But when moonlight gives way to dawn, Maeve has no choice but to leave him behind. For the strong Irishman she'd spent the night loving is now the one man she can never have....


|Amazon, | Now Available On Kindle Unlimited! | All Other Vendors |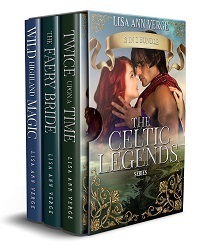 THE CELTIC LEGENDS SERIES BOXED SET

Want to spend a weekend binge-reading the entire, magical CELTIC LEGENDS SERIES? Now Twice Upon A Time, The Faery Bride, and Wild Highland Magic are available as a specially-priced e-Boxed set.

| Amazon | Now Available On Kindle Unlimited! | All Other Vendors |